Let us help you set up and install your new flat screen TV!
We're local, licensed, friendly and fast. That's why more people choose Modern Wiring for top quality TV wall mounting, set up and installation services every year! We love what we do, are proud of our work and will make your system look and sound better than it ever has!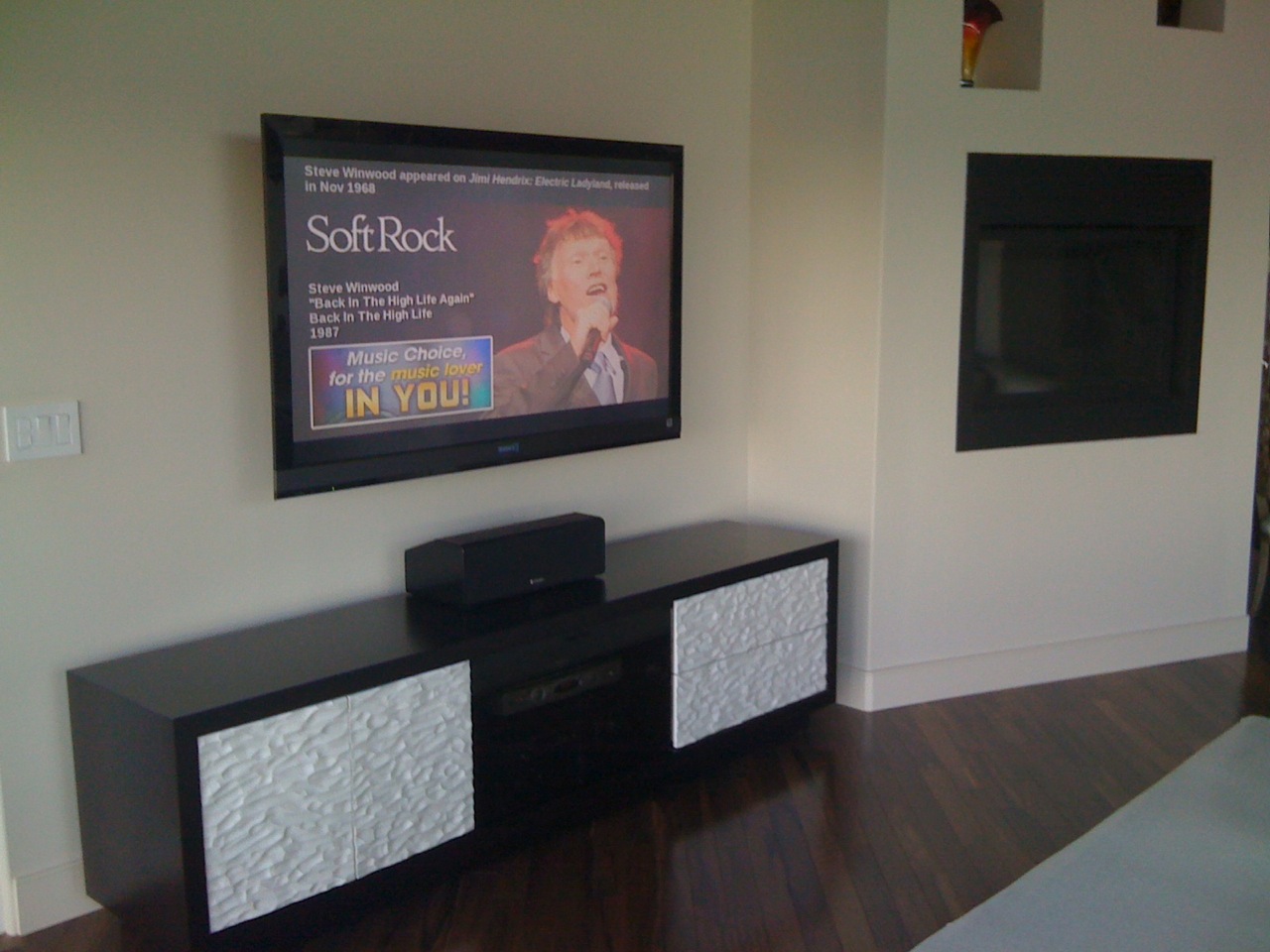 For the Living Room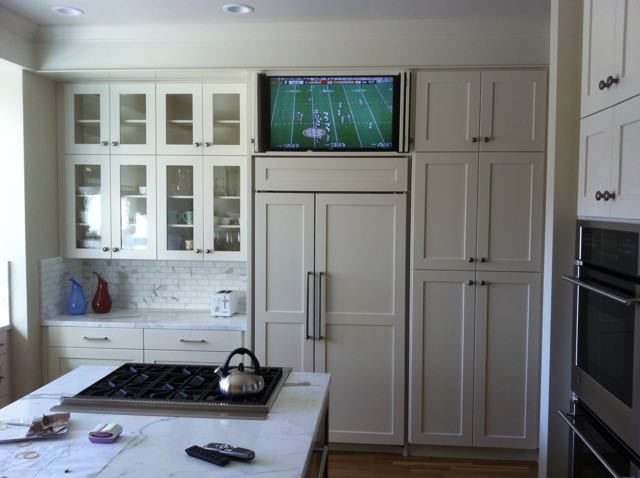 For the Kitchen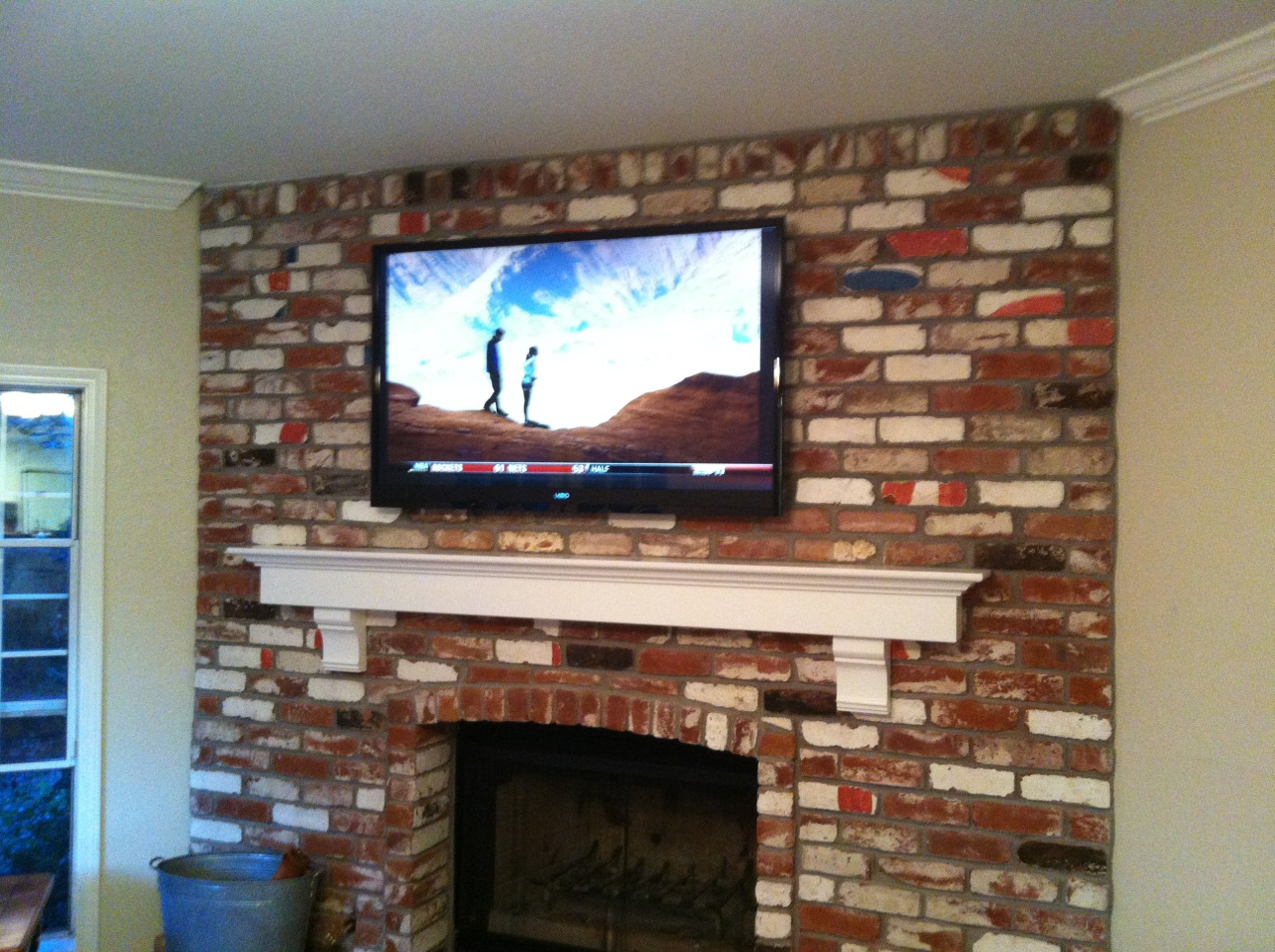 For the Den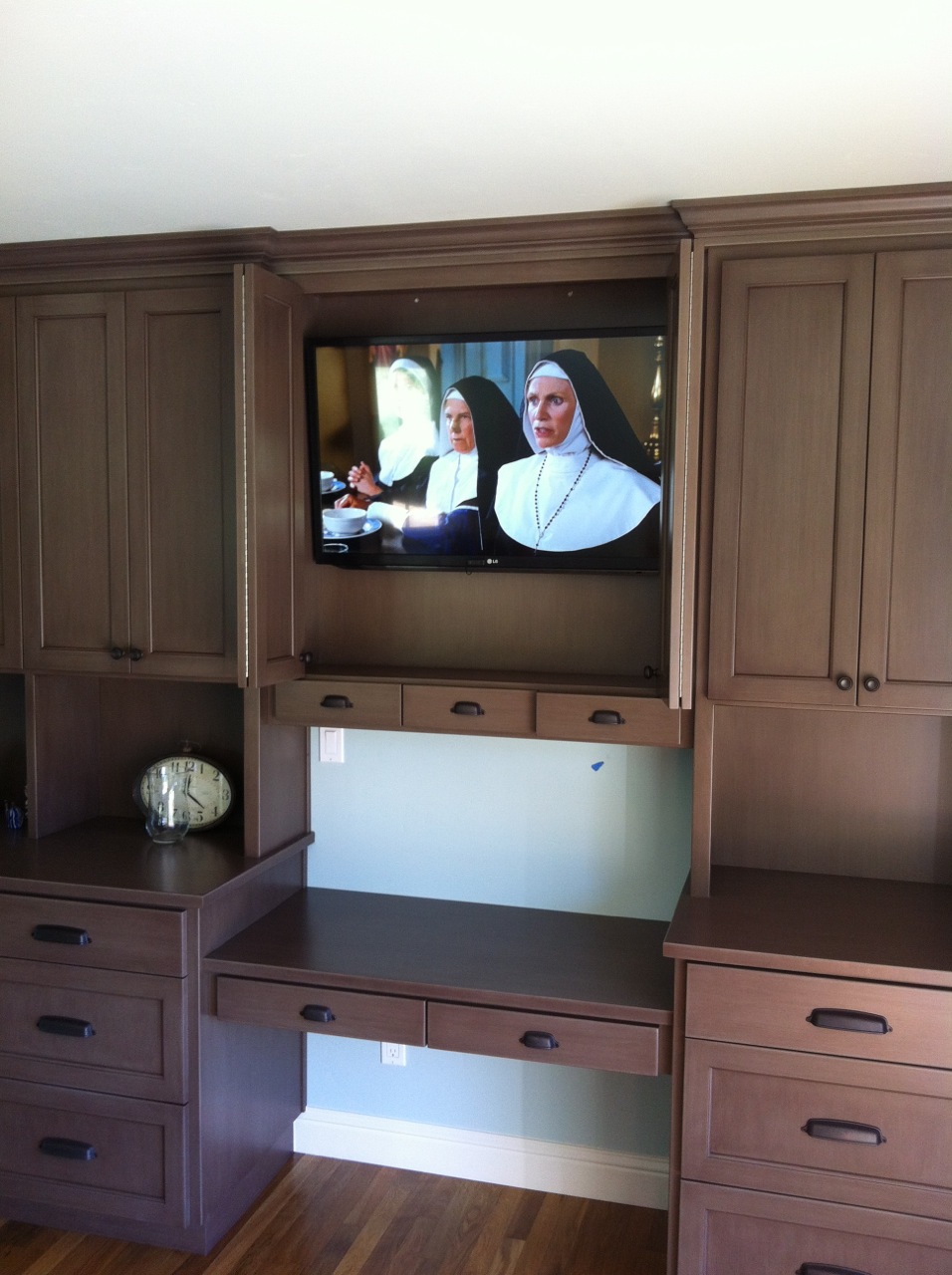 For the Bedroom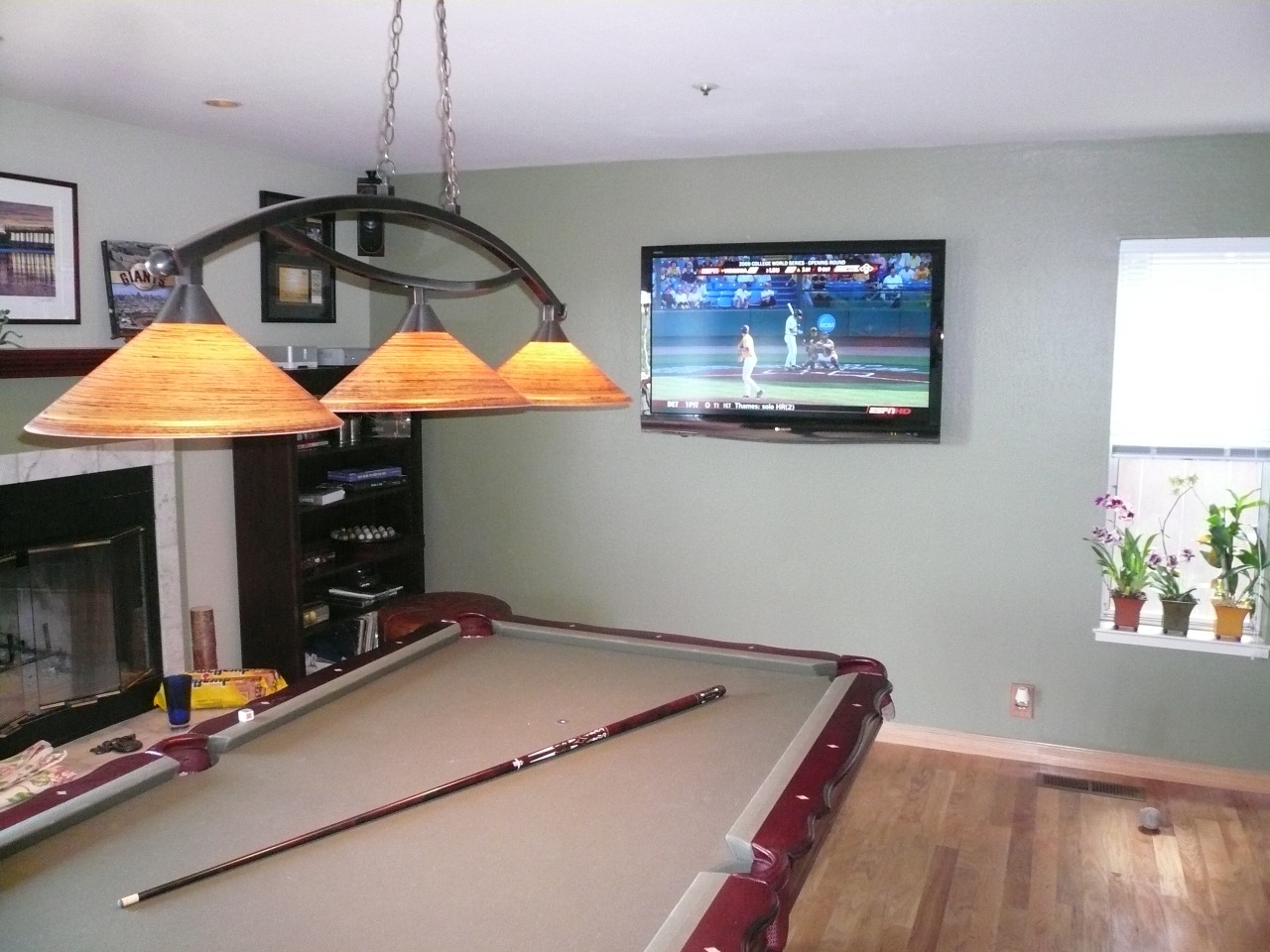 For the Game Room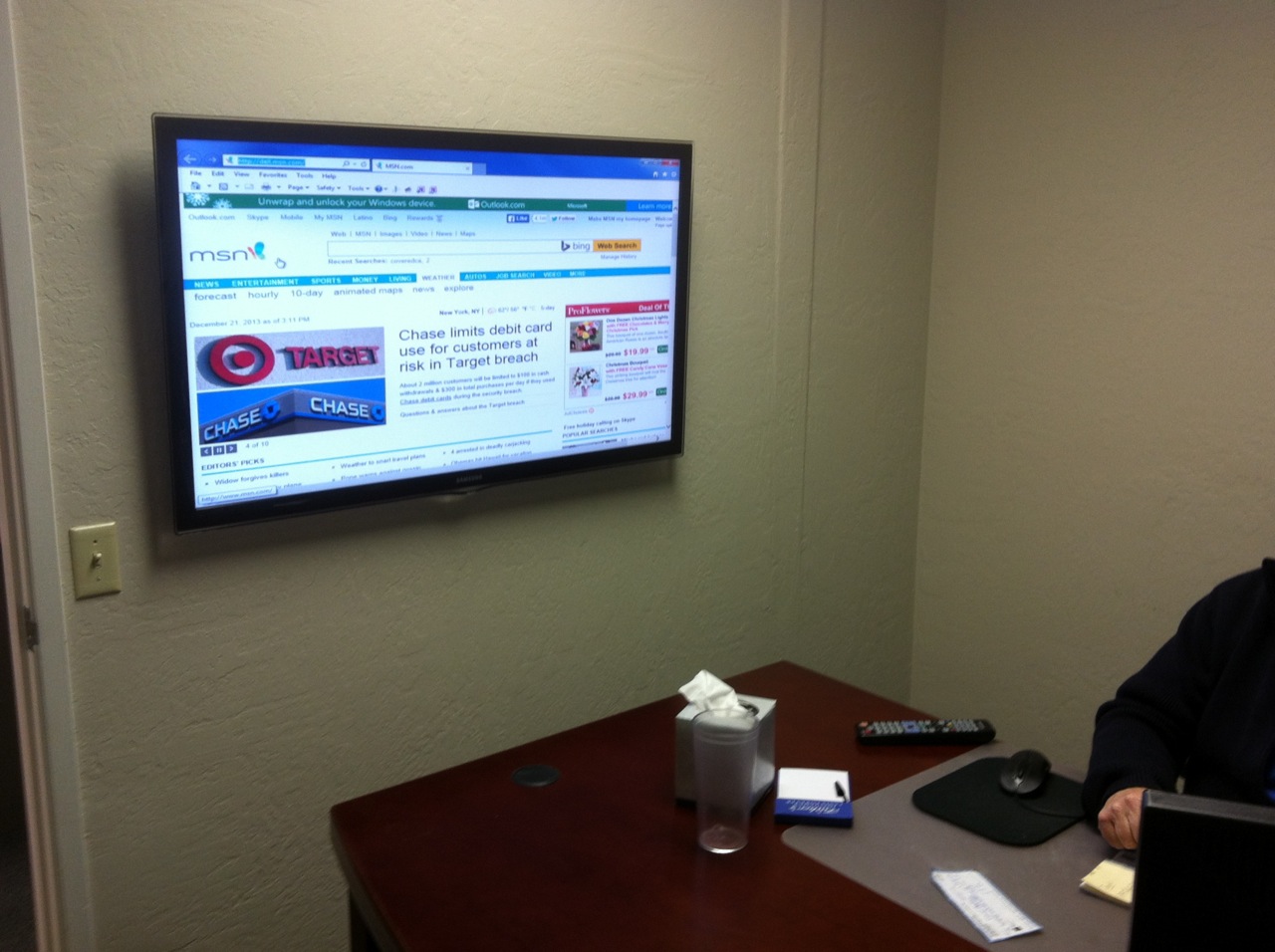 For the Home Office
Call Us at 831-345-0321
There are other installers out there, but…
Really examine what they are doing for the money.  They prefer to run conduit externally which looks HORRIBLE. If you mount on a wall, you need to hide the wires in the wall and that only a licensed contractor can do. What you think you will get and what they do are two very different things.  Additionally they provide you with standard 6′ cables leaving you about a foot of actual cable to connect your components!  That usually doesn't work, so out come the up-charges: longer cables, hide the wires, all extra charges.  These folks aren't interested in making you a customer for life. We are.
LET US HELP YOU TODAY!
We are your HDTV Installer locally in the Scotts Valley, Santa Cruz and Aptos area with Fast TV Mounting and Installation Serving all Santa Cruz County with TV Installation and Fast and friendly local service for LCD, LED, Plasma and Audio too!
Are you getting a new 3D Television? We can help you get the most out of the system! Wherever you want it, we can do it. We aren't hung up on selling you stuff you may or may not need or even require. We look at what you've got and we make it work to its full potential whether its an HDTV mounting or TV Installation, or a full Home Theater set-up. Call us to find out what we can do for you.
We deliver exactly what you want and when you want it!
We work evenings and weekends when you're home to get it done fast and beautifully.
LED, LCD and Plasma TV's wall mounting or on table
Low-profile, tilting and articulating arm mounts
Mounting for room corners and high for bedroom viewing
Running wires through walls, attics and crawlspaces
Integration of all audio and video equipment
Full hook-up and interconnections made
Programming universal remote controls
Installation of in-wall and in-ceiling speakers
Incorporation of Smartphones, Music Servers and Web Radio devices
Cable or Satellite connections for DVRs and set-top boxes.
Telephone or Ethernet drops for program guide downloads
Projector Mounting and calibration
Screen Wall Mounting and Motorization coordination